The collaborative web of Missy Mazzoli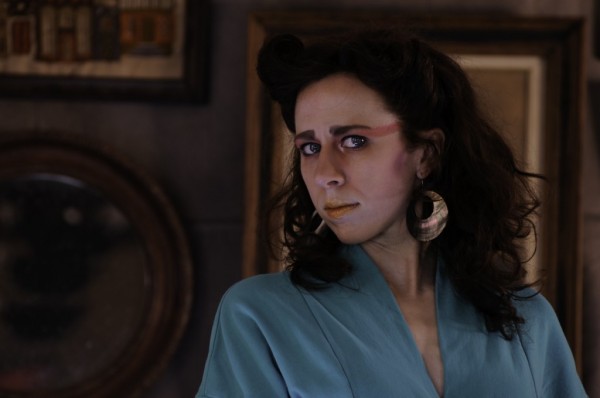 Missy Mazzoli's music seems to adapt to any environment. She's currently involved in a three-year residency with Opera Philadelphia, working on an opera based on Lars von Trier's Breaking the Waves. And her work's been featured in projects including the documentary Detropia, collaborations with pianist Emmanuel Ax, and with the Detroit Symphony, defining her as a composer with a propensity towards breaking walls between different media- music and literature, music and film, and with her band Victoire, between popular and art music.
 "I don't think anyone listening to my music needs any special knowledge. They don't need to have a background in contemporary music."
Missy: "My job is not to dumb down the music to reach the audience. The public is quite sophisticated, and if you reach people the right way, the most intentional way, they'll accept your wildest and most experimental ideas!"
Victoire is an obvious vehicle for this approach, touring music that Missy writes and also performs as part of the group. Their upcoming album, Vespers for a New Dark Age, is set for release in March 2015, and takes a collaborative approach to a new level. An album as heavy as its title implies, it's a collaboration between Victoire and percussionist Glenn Kotche, who, in addition to playing drums in Wilco, leads a double life as a performer of contemporary art music. Three singers are involved, as well as the San Francisco-based poet Matthew Zapruder, whose work Missy remixes, combining fragments to produce what she describes as a "blasphemous, distorted church service" with Zapruder's texts replacing the traditional Vespers.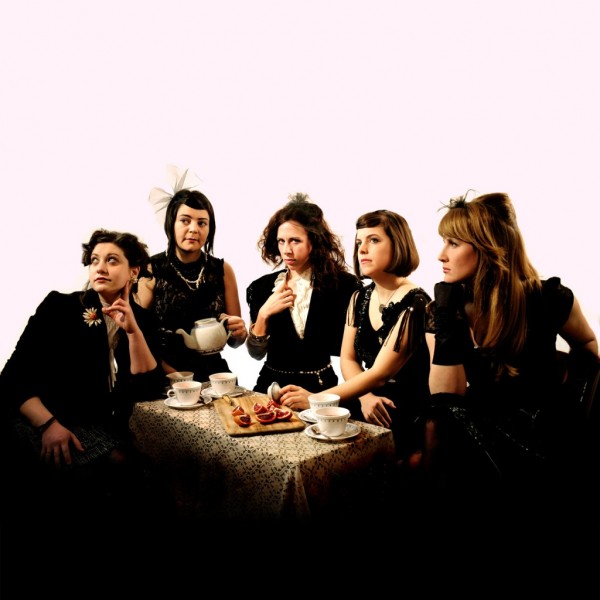 It's all still Missy's music but the band members' skills add a new dimension to the material. If the advance release is any indication, techno producer Lorna Krier, improvising bassist Eleanor Oppenheim, virtuoso clarinetist Eileen Mack, Mivos Quartet violinist Olivia De Prato, and vocalist Melissa Hughes (who's worked with a dizzying array of artists from early music to the avant-garde, incuding Neville Marriner, John Zorn and Steve Reich) will unite to produce an album of startling authenticity and originality.
"It's the best experience I've had as a composer, really, because it's taught me that the best idea in the room wins.Without hierarchy, my ideas don't win just because my name is on the cover."
Innovations en concert invites you to join us for the concert Indie Classical Extravaganza featuring Victoire and the launch of the Plumes Ensemble's newest album, "Folk Songs and Future Loves", Dec. 1st at the Sala Rossa. Pre-concert talk at 7:30 pm, music at 8:30.
-Isak Goldschneider, November 2014
The Innovations Zine is made possible with the generous support of the SOCAN Foundation.
Produced by Nicolas Hyatt and Isak Goldschneider
Recorded and edited by Nicolas Hyatt