Tickets available here. 
Innovations en concert presents two leading bands who roam the borderlands between pop and classical, engaging and surprising audiences at every turn!
Victoire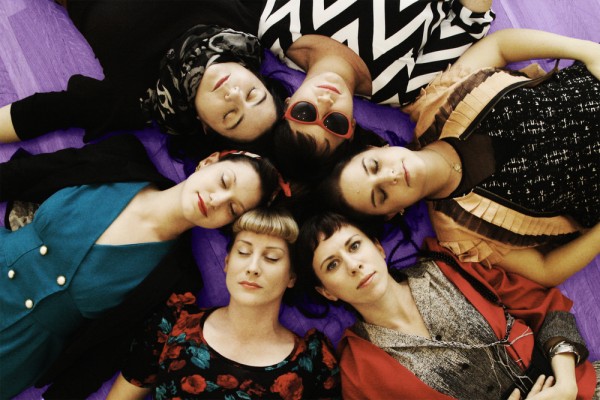 Victoire is a New York-based all-star, all-female band of voices, strings, keyboards, clarinets and electronics, who have performed worldwide, including at Carnegie Hall, the Brooklyn Academy of Music, the M.A.D.E. Festival in Sweden, C3 Festival (Berlin), Millennium Park (Chicago), Overtoom 301 (Amsterdam), The Music Gallery (Toronto) and Le Poisson Rouge (New York). 
The ensemble is led by composer/keyboardist Missy Mazzoli, deemed "one of the more consistently inventive, surprising composers now working in New York" by The New York Times, and "Brooklyn's post-millennial Mozart" by Time Out New York. Her music has been brought to audiences worldwide by performers such as pianist Emmanuel Ax, the Kronos Quartet, eighth blackbird, the American Composers Orchestra, New York City Opera, the Minnesota Orchestra, the Detroit Symphony, NOW Ensemble, and many others. She is currently Composer-in-Residence with Opera Philadelphia in collaboration with Gotham Chamber Opera and Music-Theatre Group.
Victoire's debut album Cathedral City was named one of 2010′s best classical albums by the New York Times, Time Out New York, the New Yorker and NPR, and their music has been featured in several films, most recently in the award-winning documentary Detropia. Don't miss this opportunity to hear an ensemble that represents, according to many, the future of classical music!
Victoire:
Olivia De Prato (violin), Eileen Mack (clarinet), Missy Mazzoli (keys/electronica), Lorna Krier (keys/electronica), Eleonore Oppenheim (double bass), Mellissa Hughes (voice)
Plumes Ensemble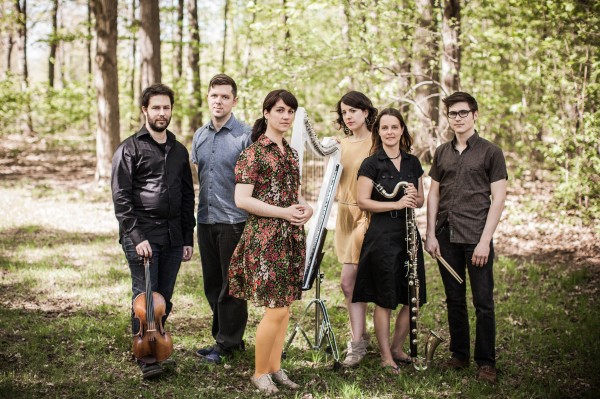 Plumes Ensemble is a classical/pop crossover group, centered around singer/songwriter Veronica Charnley and composer Geof Holbrook. Performing original songs and also shining a refreshing new light on 20th century repertoire, the amplified chamber ensemble- which includes members of Punctum, Warhol Dervish, Ensemble Caprice, In Extensio, and Collectif9- has brought their genre-bending music to festivals and stages across Canada, as well as in the United States and Europe. 
Holbrook and Charnley have been performing together for years under the name Flotilla, creating three full-length albums to critical acclaim. Under their new moniker, Plumes, the group released a self-titled album that's received rave reviews. Plumes Ensemble is the chamber music incarnation of the band, collecting their more classically-oriented material into a separate project. This concert is a launch party for their newest album, Folk Songs and Future Loves, which includes songs by Berio and Bartok with arrangements by Holbrook, as well as original material. The group is planning a tour in Western Canada in 2015 (including an appearance at Cluster Festival in Winnipeg), followed by another in France, Germany and Switzerland.  
Plumes Ensemble:
Veronica Charnley (voice), Geof Holbrook (composer/arranger), Louise Campbell (clarinets), Pemi Paull (viola), Éveline Grégoire-Rousseau (harp), Andrea Stewart (cello)
This concert was made possible with the generous support of a Special Projects grant from the Conseil des art de Montréal.
The pre-concert talk is made possible with the generous support of the SOCAN Foundation.