Innovations en concert presents the International Meeting Gaudeamus-Montréal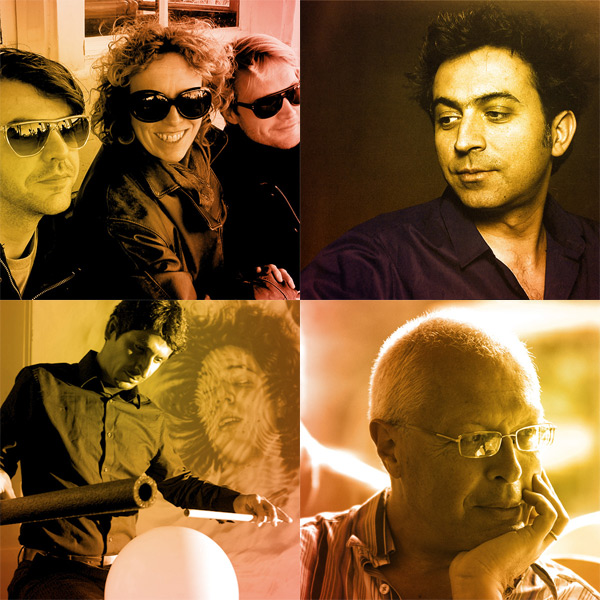 Innovations en concert and partners, the Chapelle historique du Bon-Pasteur, the Groupe Le Vivier and Matralab join forces with the Netherlands' famed Gaudeamus Muziekweek to bring you a week of festivities to develop artistic ties between Dutch and Montreal musicians.
For decades Gaudeamus has been one of the most important breeding grounds for new directions in music – we bring this vision to Montreal in a project involving four concerts, the "Leftovers" creative residency, and an international conference. We showcase Montreal's world-class musical adventurers, and host some of the most interesting young composers living in the Netherlands. Notable guests include the ensemble 7090 (Amsterdam), composition mentors Yannis Kyriakides (Netherlands) and Christopher Butterfield (Victoria, BC), Ensemble La Machine (Montreal), and percussionist Diego Espinosa (Montreal / Mexico / Netherlands).
The presence of 7090 in Montreal is made possible thanks to the support of the Netherlands Fonds Pudiumkunsten, the Conseil des arts et des lettres du Québec and the Canada Council for the Arts.
April 5th, 9pm @ Eastern Bloc // Diego Espinosa :: Adamcyk, Morales, Velickovic, Waller, Lach
April 7th, 2pm to 6pm @ Santropol Roulant // The Artists' Colloquium :: Innovations en concert, Matralab, Studio XX, Eastern Bloc
April 8th, 8pm @ Chapelle historique du Bon-Pasteur // 7090 :: Finnissy, Grahl, Miller
April 8th, 10am to 5pm & April 9th, 10am to 3pm @ Espace Pop // International Composers' Rendez-vous
April 10th, 7pm @ Edifice Gaston-Miron // 7090 Leftovers Project :: Basanta, Dharmoo, Reiche, Marciniak, Koide, de Vrees, Deligiannis
April 11th, 8pm @ Chapelle historique du Bon-Pasteur // Ensemble La Machine :: Kyriakides, Palacio-Quintin, Dainobu