avec Marielle Groven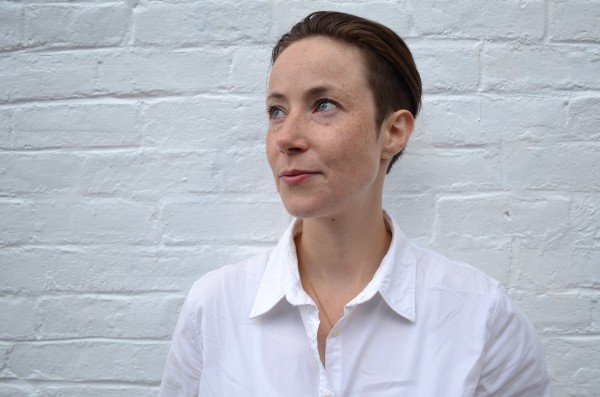 On February 15th we have the pleasure of presenting Montreal based composer/pianist Marielle Groven's profound and thought provoking work My Heart is a Mountain. To help get us in the right headspace for next week's performance, Marielle has curated a playlist with some of her inspirations and current preoccupations.
1. Portuguese pianist Maria-João Pires – my piano/life hero
I first got to know Pires through her Chopin recordings when I was studying piano in my undergrad, but more recently I've been inspired by what she has to say about music and life. In this interview she hits home on so many fronts. What she says about connecting with the audience in performance – how to bridge the gap that is inevitably created when a performer takes the stage – really resonates with me. It's something I've tried to address in My Heart is a Mountain.
And what she says about Chopin. I can say that Chopin has influenced my music from the very beginning. I find he's too easily dismissed as a romantic – the tragic poet. If you say he's sentimental, I say, listen again. He understood something utterly profound about space, harmony and gravitational forces in music – which is ultimately what My Heart is a Mountain is all about.
Also what she says about "finding my own body language with the piano" – this really comes out for me in performing this piece, as you'll see clearly. It's the result of a long period during which I needed to step away from my background in classical technique and rediscover the instrument for myself.
And finally, "Learning music is learning about life." Well, the truth of this just rings truer and truer for me… At this point I can share that this piece in particular – writing it, practising it, performing it – is teaching me so much – more than I ever could have expected when I began working on it. And it continues to reveal new things to me.  That, for me, is the mark of a successful piece. I think Dutch writer Tommy Wieringa put it best when he said "a good novel is always a bit smarter than its writer."
There's so much more to quote from Pires. I'd say, read the interview and then listen to her recording of Chopin's Nocture Op. 48, No. 1. Leaves me in a puddle on the floor.  Every time.
2. Australian percussionist Will Guthrie
Guthrie for me is a recent discovery. This recording – from the "Le bruit de la musique" festival in France (organised by Lê Quan Ninh) among others – highlights a lot of what I'm loving about Guthrie's music: his singularity of focus, sense of space, sonic vitality – an incredible range! – and of long-range listening/form.
3. John Coltrane
This recording from Belgium 1965: the opening duo – with just him and Elvin Jones – is absolutely incredible. Those blissful moments where he steps away from the mic. And Elvin Jones is, literally, steaming. I've been listening to more Coltrane recently, learning a lot about stepping "beyond" the music. It's incredible to listen this in context of his whole journey, his passage back and forth, the ebb and flow between classical jazz and free jazz, and beyond. His last album Interstellar Space (link to the track "Mars") before he died in 1967: breathless, bewildering, deep; the incredible synergy between him and drummer Rashied Ali. It's so rich. It's making me question what exactly I'm doing when I write music down…
4. Peter Ablinger
And finally, Peter Ablinger's Regenstück 1-6. His boundless curiosity for simple geometries in music, and the influence of nature in his work has been really inspiring. For this piece, he transcribed the sound of rain drops from outside his window. I just love the way it teeters on the edge of intentionality. With Ablinger, I'm learning a lot about what I bring to the music as a listener: my narratives, my rhythms, my wavering focus. This is just gorgeous music.  It's also worth taking a look at the score.
Find out more about the Wednesday February 15 concert Celestial Blue / My Heart is a Mountain.
Le Zine Innovations est rendue possible grâce au soutien généreux de la Fondation SOCAN.