avec Marc Djokic
To help prepare us for his concert this Friday, violinist Marc Djokic has curated a playlist of tracks he considers inspirations.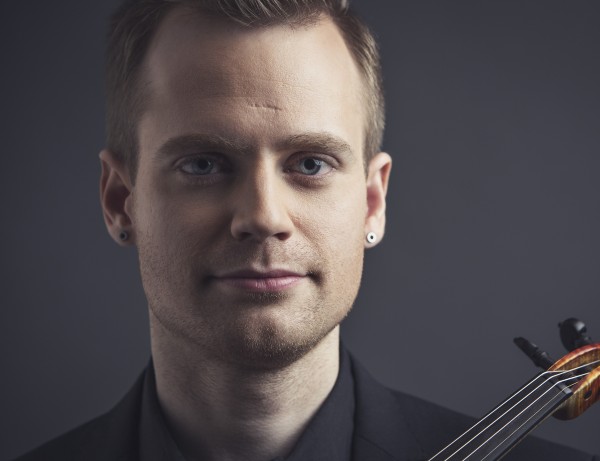 My favorite composer of all time. I love the repetitive rhythmic patterns in this piece with the use of accents. I approach "Labyrinth" by Richard Mascall very much the same way. Sibelius was the ultimate aspiring violinist but never made a career as violinist for a number of unfortunate reasons.You can hear his passion for the instrument in every symphony, orchestra piece, tone poem etc. His violin concerto is of course the greatest concerto every written for violin. Performing this concerto with orchestra is one of my favorite experiences in life.
I love how the name of this works really matches the music! Contemporary music with so much imagery. I love music with meaningful and descriptive titles.
One of my favorite violinists ever. Perfect in every way. Complete performance of technique, musicality, creativity and personal style. His recording of the 4 seasons reinvented the piece. Best classical recording ever made probably. I eventually found a pair of boots much like the pair he wears in his 4 seasons video. 
My favorite song writer and live performer. Probably one of the hardest working musicians on the metal scene and accomplished a lot in his short life. Classical music and metal have always shared a close bond which has been celebrated by violinists like Rachel Barton Pine. Instrumental proficiency is part of what bonds these 2 genres and is clearly demonstrated by Chuck Schuldiner in every song with long, developing guitar solos.  His guitar solos inspire my violin cadenza style. "Labyrinth" is also a very "metal" piece!
Find out more about the Friday November 25 concert featuring Marc Djokic and Sarah Davachi.
Le Zine Innovations est rendue possible grâce au soutien généreux de la Fondation SOCAN.