Toca Loca et Greg Beyer
co-presented with the Schulich School of Music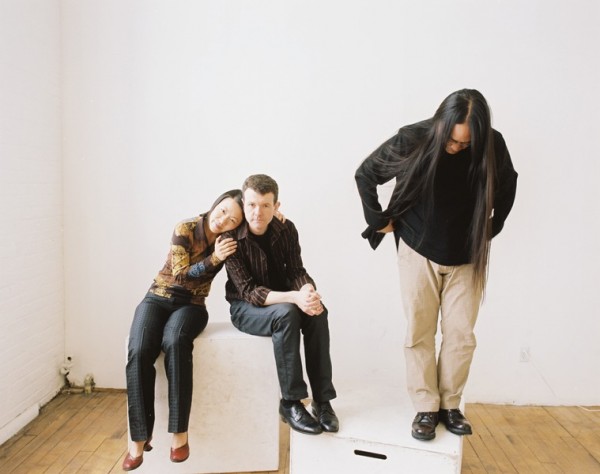 The adventurous Toronto-based trio Toca Loca opens Innovations en concert's twentieth season with an high-powered program of music for piano and percussion featuring a special guest: the virtuoso percussionist Greg Beyer, hailed as a "prodigiously talented percussionist" by the Chicago Classical Review and member of the award-winning contemporary music ensemble Dal Niente. The concert will be followed by a wine and cheese reception in the East Lounge.
Since their inception in 2001, Toca Loca has been committed to reinvigorating the artistic community by encouraging the creation of new Canadian work, introducing work from the international community to Canada and by thoughtfully challenging popular conceptions of how things should be done and what they should sound like.
Founded by Aiyun Huang, Simon Docking and artistic director Gregory Oh, they have been Provost Distinguished Visitors at the University of Southern California and Ensemble-in-Residence at the Music Gallery. Past performances include the Wordless Music Series at the Lincoln Centre, C3 at Berghain in Berlin and soundaXis in Toronto as well as the Ottawa Chamberfest, Montreal New Music Festival, Wavelength, X-Avant Festival, Summerworks Festival and Vancouver's Western Front. Recent projects include exploring live dance and music in networked video games (Halo Ballet), new media operas (XXX Live Nude Girls!) and an album of deconstructed pop songs (P*P).
Program :
Linea – Luciano Berio (Toca Loca with Greg Beyer)
Dimensions – Alexandre Lunsqui (Greg Beyer)
371 – Chris Harman (Toca Loca)
Bring Them Home – Frederic Rzewski (Toca Loca with Greg Beyer)