Hommage I : Dido et Orfeo – Purcell et Gluck selon Gavin Bryars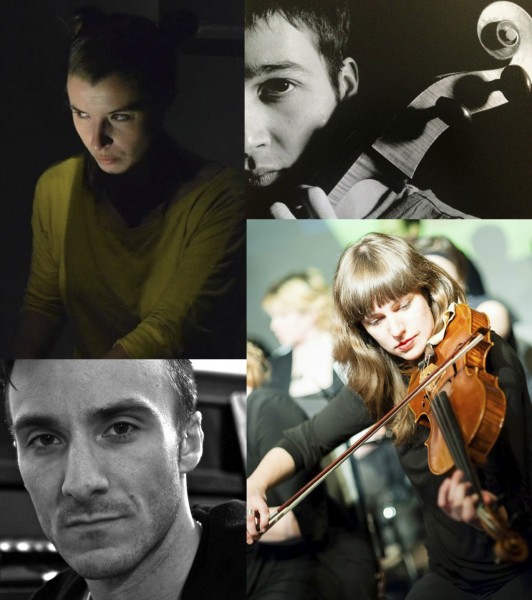 This program presents the music composed by British-Canadian composer Gavin Bryars for New Work, the most recent creation of the Montréal-based contemporary dance company La La La Human Steps. Inspired by the operas Dido and Aeneas by Purcell and Orfeo and Eurydice by Gluck, these pieces are written for an atypical quartet: saxophone, viola, cello and piano. While most of the original pieces were used during the world tours of New Work, some are still awaiting their first public performance. All of the pieces used for the show were adapted, in terms of tempo or structure, according to the needs of the choreography, but for this concert, the same musicians who worked with Bryars from the start and performed this music onstage alongside the dancers, will present it as originally imagined by the composer.
This is music which oscillates between lyrical minimalism and relentless rhythm, in which Purcell and Gluck are quoted both obviously and mysteriously. After playing this music around the world for two years, these musicians are bringing it home to an intimate audience in Montréal. A live album of this music, recorded in Germany with pianist Njo Kong Kie, is set for release on the GB Records label in October.
The evening will also feature a surprise performance with special guests Ben Reimer and Steve Raegele joining the ensemble. 
Ensemble la Gambade
Ida Toninato, saxophones
Jennifer Thiessen, viola
Jean-Christophe Lizotte, cello
Marc Wieser, piano
Dance review: La La La Human Steps with U.S. debut of 'New Work'
27 January 2012
Four onstage musicians, meanwhile, gave gorgeous lilt to composer Gavin Bryars' stately chamber melodies, a sonic torch that pierced the chaos and guided us to the end.
Laura Bleiberg