Relève en concert III : Oscillations radio et Musique pour Lampes
Jen Reimer, Gambletron, Max Stein, Julian Stein, and Adam Basanta are among the most intriguing and innovative composers/sound artists/performers in Montreal. These five work together in various configurations to create experimental and experiential audio-visual installations (both indoors and out).
Radio Oscillations
Radio Oscillations is an immersive site-specific AM radio transmitted composition and performance mixing layers of radio frequencies, multi-tone AM Theremins, live effected horn, voice and musical saw. The musical composition and performance by Gambletron and Jen Reimer will be transmitted through 30 radios surrounding the audience.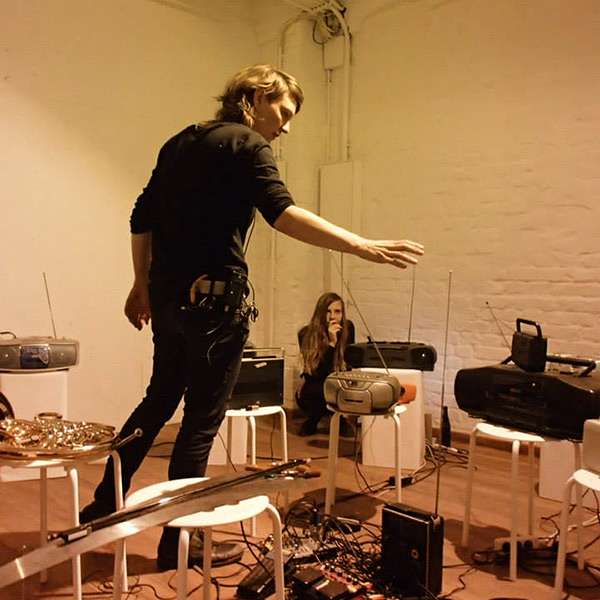 Music for Lamps
This will be followed by a site-specific performance of Adam Basanta, Julian Stein and Max Stein's Music for Lamps, an installation and performance work in both light and sound. By pulling apart aspects of their everyday performance and re-combining them in a novel manner using digital technology, Music for Lamps investigates the potential of domestic objects to recall their quotidian functions and – through aesthetic transformation – transcend them.
We acknowledge the support of the Canada Council for the Arts, which last year invested $157 million to bring the arts to Canadians throughout the country.