Suoni per il Popolo Festival 2019 :: Saul Williams + Fronds (collaboration K. Kellough / J. Sharp)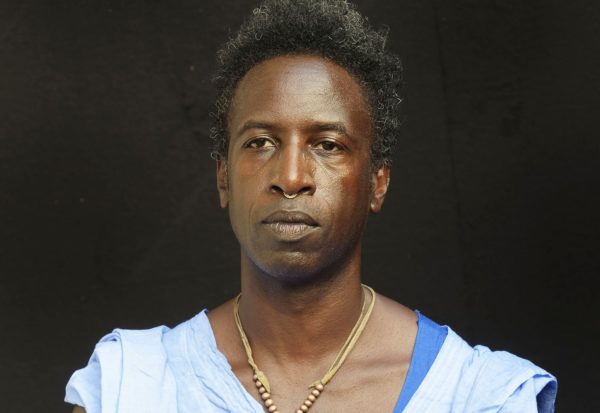 Co-presented with Suoni per il Popolo and CKUT 90.3FM
Saul Williams
Saul Williams is a rapper, musician, poet, writer, and actor who engages each of these forms equally, with both aggression and compassion. He has been breaking ground since his debut album, Amethyst Rock Star, was released in 2001. Williams' endlessly imaginative vision and voice take on a new life in his latest multimedia project MartyrLoserKing, a modern day parable of a Burundian hacker who sparks a revolution by hacking NASA. While the incarnations and labels of poetry and the arts more generally have metamorphosed over time, and his own output has bounced between creative spheres, Williams still prefers to define himself first and foremost as a poet.
Fronds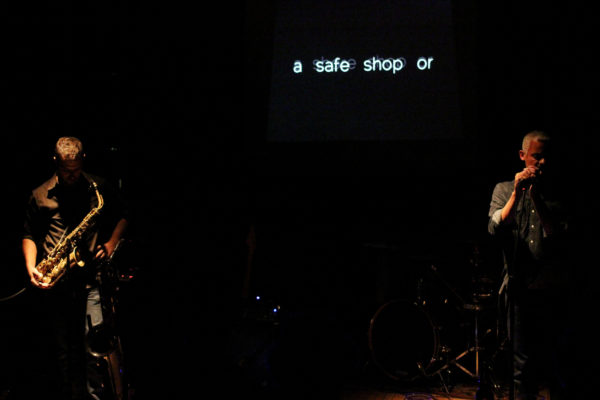 Fronds (Jason Sharp and Kaie Kellough) is a collaborative work for multiple instruments and voices. It is an acoustic and electronic sound processor with large-format, projected typographic design. Borrowing from ecopoetics and text collage, this work expresses deep concern for the state of our planet and the precariousness of our existence.
Kaie Kellough and Jason sharp have collaborated since 2011. They have performed internationally in experimental music, literary, and jazz milieus. Their work embraces a maximalist sprawl across forms, engaging disparate ideas and reconciling contradictions. Kellough-Sharp incorporate visual projections with oft-unreadable text, electronic with acoustic sound, improvisation with composition, and performative immediacy with noisome abstraction.
Featuring: Jason Sharp (music / bass saxophone / electronics), Kaie Kellough (text / voice), Tanya Evanson (voice), Joe Grass (pedal steel guitar) Stefan Schneider (drums), Kevin Lo (visual design)
–
Photo credits: Edmond Sadaka (Saul Williams) / Marco Simonsen-Sereda (J. Sharp / K. Kellough)
This concert was realized with the generous support of the SOCAN Foundation.
We acknowledge the support of the Canada Council for the Arts, which last year invested $153 million to bring the arts to Canadians throughout the country.