Piano.fr: Musique française des XXe et XXIe siècles pour piano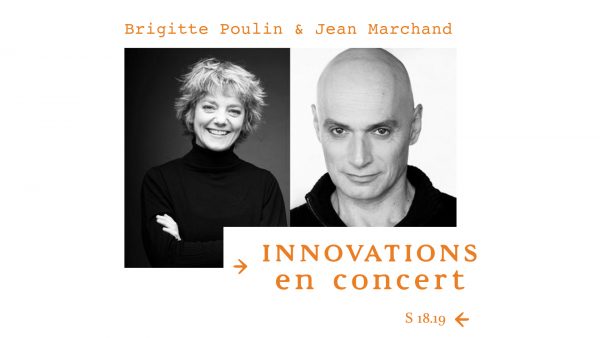 Co-presented with Chapelle historique du bon-Pasteur.
Montreal pianists Brigitte Poulin and Jean Marchand join in a solo and piano four hand recital of French twentieth and twenty-first century music, as they share with the instrument their most intimate thoughts. A program combining entrancing modes, tones and colours with the magic of harmony and rhythm, as the artists pay tribute to the master of French piano music, Claude Debussy.
Jacques Charpentier – Études karnatiques (1957-1984)
François-Bernard Mâche – Areg (1977) for piano four hands 
Tristan Murail – La Mandragore (1993) 
Pascal Dusapin – Étude no 1 (1999)
Philippe Leroux – Répéter…Opposer (2017)
Claude Debussy – Six Épigraphes antiques (1901-14) for piano four hands
Brigitte Poulin and Jean Marchand, piano duo
Montreal pianists Jean Marchand and Brigitte Poulin have been faithful friends and collaborators for twenty years, listening to each other as soloists, chamber musicians and coaches. In 2010, they performed their first duo reccital, dedicated to Brahm and Schumann. Since then, their programmes have led audiences into different universes ; from Schumann – « où le brio dispute au charme du beau phrasé » – through impressionists and expressionists, to contemporary repertoire where one partner becomes the burred reflection of the other, and where a Doppelgänger alters its mirror image. 
This concert was realized with the generous support of the SOCAN Foundation.
We acknowledge the support of the Canada Council for the Arts, which last year invested $153 million to bring the arts to Canadians throughout the country.