Park Sounds :: Scenes et formations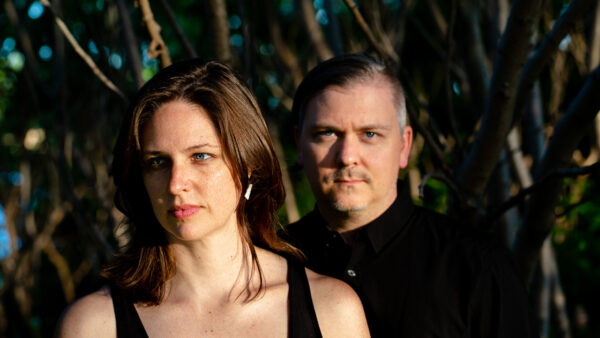 Click here to watch the concert online.
Duo Park Sounds: Jennifer Thiessen, viola / Ben Reimer, percussion with special guests Natsuki Hiratsuka, piano / Frédéric Bednarz, violin
This unique program will take you on a musical journey inspired by folklore, poetry, literature and painting! In collaboration with Festival Accès Asie and Groupe Le Vivier, Innovations en concert is proud to present pianist Natsuki Hiratsuka, violist Jennifer Thiessen and percussionist Ben Reimer from the Park Sounds Duo. In this concert, Toru Takemitsu is inspired by the Emily Dickinson poem A Bird Is Down The Walk. Tigran Mansurian blends Armenian traditions with European modernism. Gya Kancheli invites the listener into contemplation with his Miniatures. And in Kickin 'It 2.0, Canadian composer Vincent Ho brings together improvisation, jazz, gamelan music and Chinese popular music in the première of a version for viola, piano, and percussion. In this concert, the origin of the composers inspires musical fusion of Eastern and Western traditions.
Program:
Tōru Takemitsu – A Bird is Down the Walk for viola and piano
Giya Kancheli – Miniatures from music for film and theatre for violin and piano
Tigran Mansurian – Lied und Gebilde for viola and percussion
Vincent Ho, Kickin' It 2.2 , 2020 – for viola, piano and percussion*
*Premiere
—
This concert was realized with the generous support of the Conseil des arts et des lettres du Québec, the Conseil des arts de Montréal and the SOCAN Foundation. We acknowledge the support of the Canada Council for the Arts.