NO HAY BANDA #10: EXO//ENDO + Cheryl Duvall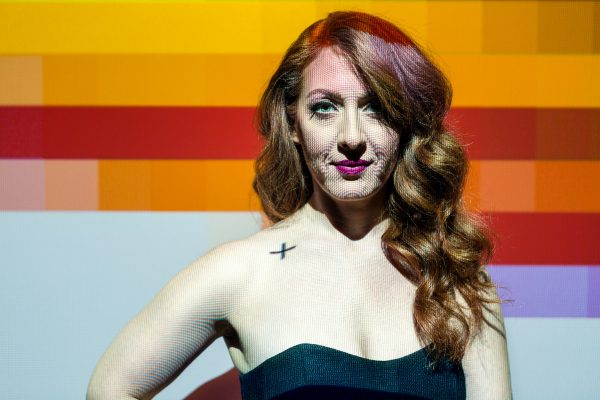 Co-presented with No Hay Banda
We are honoured to host Toronto based pianist Cheryl Duvall for an opening set on this show, where she will perform Harbours, a delicate piece of enchanting beauty by Canadian composer Anna Höstman.
The second act will feature EXO//ENDO, a group of composers and performers from California and Montreal. Pulling from diverse histories of involvement in classical, avant-garde, punk, noise, industrial, progressive, krautrock and new music, the core members of EXO//ENDO – Andrea Young (voice, electronics), Braden Diotte (electric bass, synthesizers) and Michael Yr J Day (turntables, percussion, electronics)  – synthesize their disparate backgrounds into something as unrecognizable as it is contemporary with the assistance of an ever-growing body of composers, performers and collaborators.
PART I
Anna Hostman, Harbours (2016)
Cheryl Duvall, piano
PART II
EXO//ENDO plays EXO/ENDO!
Andrea Young, Braden Diotte, Michael Yr J Day + surprises
This concert was realized with the generous support of the SOCAN Foundation.
We acknowledge the support of the Canada Council for the Arts, which last year invested $153 million to bring the arts to Canadians throughout the country.