NO HAY BANDA and Innovations en concert present an evening featuring the premiere of a new work by performer-composer Andrea Young, alongside a set by the Montreal duo SWAN/TORRES.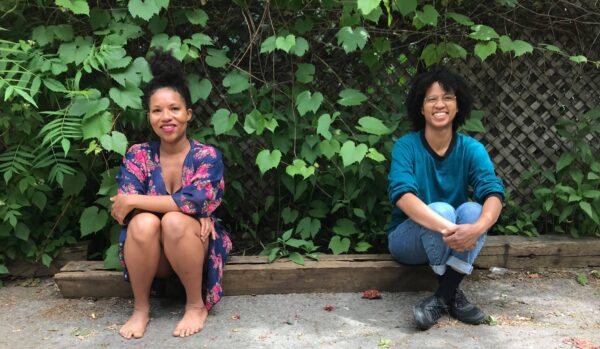 Part I : SWAN/TORRES 
SWAN/TORRES is a space where Black expression can shine. Ari Swan and Laurie Torres, friends in the Montreal music scene for years, created this project as a way to explore their own improvisational practices with voices firmly centred in their experience as Black women. Both Laurie and Ari are classically trained musicians who have used this base as a jumping-off point to other musical worlds. Laurie is a multi-instrumentalist, songwriter, and producer. Ari is a violinist, pianist, and songwriter.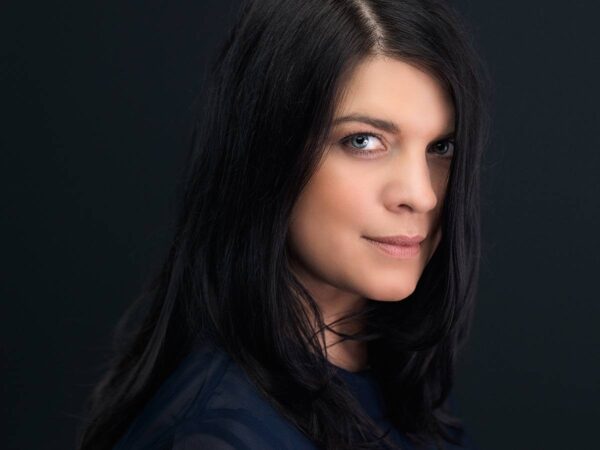 Part II : Andrea Young x NHB
Andrea Young, A Moment or Two of Panic (2021) *world premiere
for amplified quintet and electronics
Sarah Albu, voice
Geneviève Liboiron, violin
Felix Del Tredici, bass trombone
Daniel Áñez, ondes Martenot
Noam Bierstone, percussion
A Moment or Two of Panic interweaves three poems by Donato Mancini. Mancini's poems are each built of phrases that feature common linguistic referents for time, person and place – what linguists call "deixis." The musical form of A Moment or Two of Panic uses the three poems simultaneously as cog-like elements, to create a kind of (dis)orienting, multi-layered clockwork of deixis.
Andrea Young is a performer-composer of instrumental and electroacoustic music, working specifically with acoustic, processed and resynthesized voice. Her compositions have been presented by The Music Gallery, Array music, No Hay Banda, Vancouver New Music, Calgary New Works, Open Space New Music and Innovations en Concert. Recent commissions have been for No Hay Banda, Architek Percussion, Quatuor Bozzini, and Array Music. Her scores, recordings and articles have been published by Redshift Records, Leonardo Music Journal (MIT Press USA), Éditions Musique Sisyphe (Moncton NB, Canada), EXOENDONOISE (Canada/USA), and La Camera Verde (IT). Andrea is a Part-Time Faculty member for the Concordia Electroacoustic Studies program, and completed a DMA from The California Institute of the Arts, Valencia (2014).
This concert was realized with the generous support of the Conseil des arts et des lettres du Québec, the Conseil des arts de Montréal and the SOCAN Foundation. We acknowledge the support of the Canada Council for the Arts.
Entry to the venue will only be allowed on presentation of a vaccination passport.
advance tickets
Facebook Event