NO HAY BANDA – Fluxus on line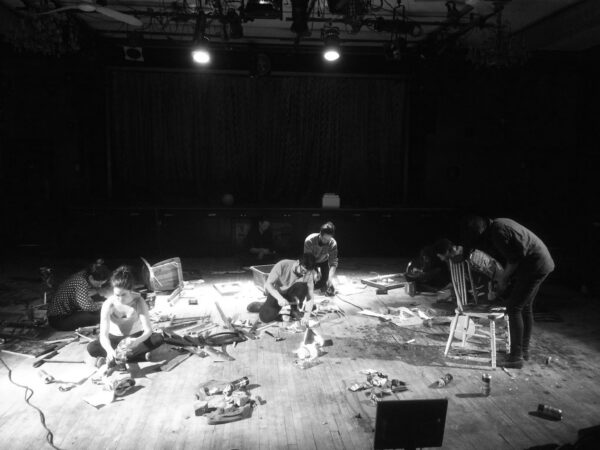 Co-presented with the Suoni Per Il Popolo Festival
Fluxus Online features a compilation of various artists' imaginings of a digital approach to Fluxus. Performances, happenings, event scores and instructions are presented on a digital platform to be experienced as part of this year's online version of the Suoni Per Il Popolo Festival.  
Click here to stream the concert!
Featured artists: Gayle Young & Reinhard Reitzenstein (Grimsby, ON) / Gabrielle  HB (Montreal) / Chloe Ziner (Vancouver) / Dustin Finer (Montreal) / An-Laurence Higgins (Montreal) / Ivetta Kang (Montreal) / Jacqueline van de Geer (Montreal) / Kimia Koochakzadeh-Yazdi (Vancouver) / Émilie Fortin & Patrick McMaster (Montreal) / Weronika Zalewska (Poland) / Sarah Tracy (Toronto) / Dory Haley (Vancouver)
NO HAY BANDA is a Montreal-based non-profit organization committed to the production, performance, and promotion of musical events rooted in exploratory and avant-garde practices. We organize a series of concerts throughout the year in Montreal, aiming to provide a space for artists working on the fringes of established genres to realize projects that would not take place otherwise. NO HAY BANDA was founded in 2016 by three Montreal musicians: Daniel Áñez, Noam Bierstone, and Geneviève Liboiron.
This concert was realized with the generous support of the SOCAN Foundation.
We acknowledge the support of the Canada Council for the Arts, which last year invested $153 million to bring the arts to Canadians throughout the country.