Mercury :: Lori Freedman et Nicolas Caloia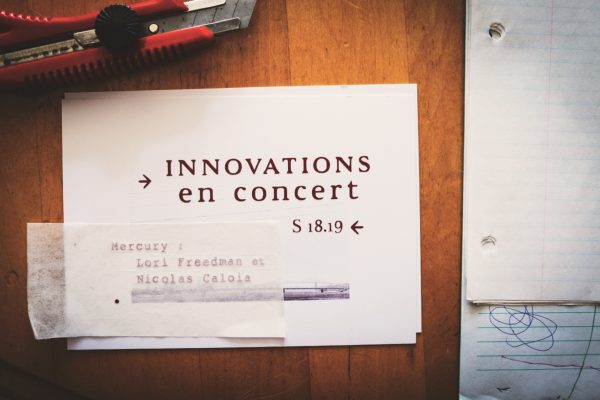 The creative mind has a beautiful and often mysterious way of organizing stimuli. External influences enter the body freely and are subsequently poked, nudged and shoved through a sifting process that feels at times arbitrary. Consciously and with full intention Lori Freedman and Nicolas Caloia have developed a certain "defining" process in attempt to control this phenomenon. They played, recorded, talked and wrote together for about 15 years, then formed Mercury. They decided to develop a singular concert repertoire of music that reflected the idea of the "open form" composition by hoisting a selection of local musicians up, out and into the exciting and unknown world of the"actuelle". From their immediate community Mercury asked musicians with whom they play to write music for their duo. This is that music, solicited from Malcolm Goldstein, Pierre-Yves Martel, Rainer Wiens, Martin Arnold and Mercury itself.
Lori Freedman, clarinets // Nicolas Caloia, contrabass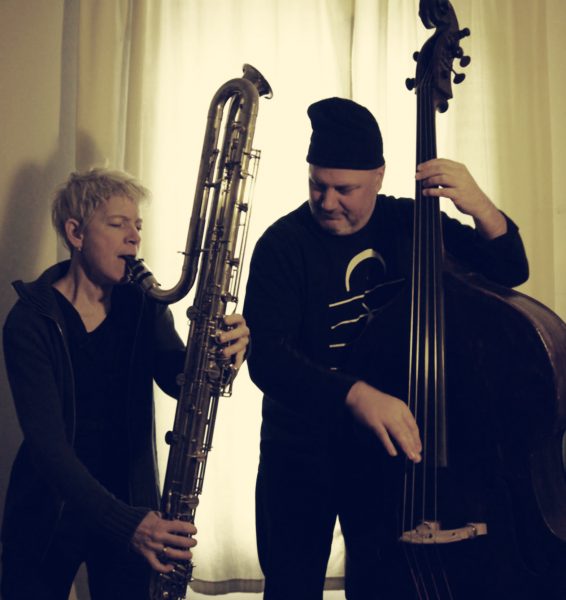 This concert was realized with the generous support of the SOCAN Foundation.
We acknowledge the support of the Canada Council for the Arts, which last year invested $153 million to bring the arts to Canadians throughout the country.