Mend Ham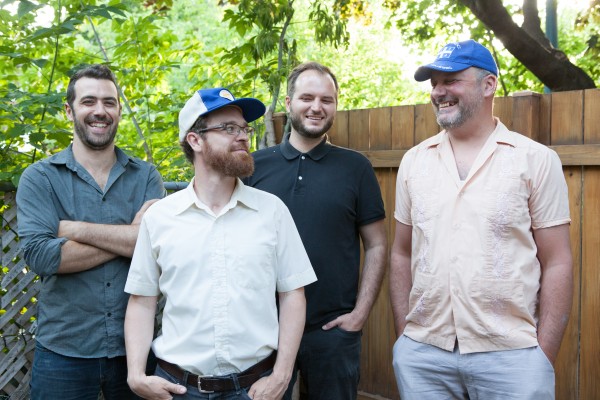 Mend Ham is a high-energy avant-garde jazz group led for the past four years by Joshua Zubot. His compositions meld the sounds of swing, new music, free improv, speed metal and noise. The group is known for bursting non-stop energized mayhem throughout each performance.  
Mend Ham spontaneously feeds off of one another, grabbing and throwing out ideas at an alarming rate. Jason Sharp's raging baritone sax crashes into Isaiah Ceccarelli's machine gun drumming and bursts the music wide open. Mend Ham pushes and pulls in every direction. Nicolas Caloia's double bass balances the group while Joshua Zubot's hyperactive violin keeps the music teetering on the edge. 
Mend Ham earned the François-Marcaurelle Award at the 2013 L'Off Jazz Festival de Montréal.
Joshua Zubot, violin // Jason Sharp, baritone saxophone // Nicolas Caloia, double bass // Isaiah Ceccarelli, drums