Kevin Fairbairn :: flotsam & jetsam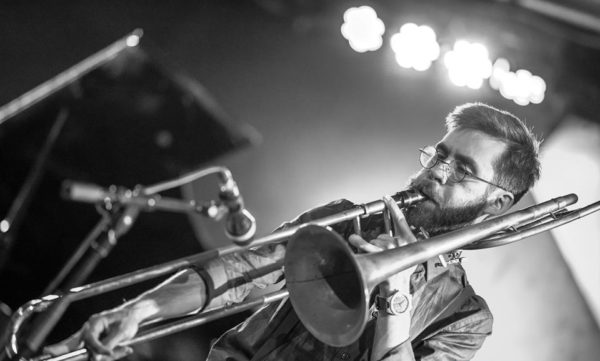 Kevin Toksöz Fairbairn practices sonic botany, an art of experimentation based in the tactile and temporal substance of sound. flotsam&jetsam provokes brass instruments in states of pre-, re- and deconstruction in order to explore the acoustic proclivities of the metal plates and tubes themselves. He plays instruments of his own design and construction, including trombones, trumpet bells, Zurnas, etc.
He performs regularly throughout central Europe and the eastern United States, and specializes in the performance, improvisation, and composition of experimental music. His commitment to exploring sound have led to many unique projects both within notated music and beyond.
Photo credit : Felix Kubitza
This concert was realized with the generous support of the SOCAN Foundation.
We acknowledge the support of the Canada Council for the Arts, which last year invested $153 million to bring the arts to Canadians throughout the country.