Journées découvertes au Vivier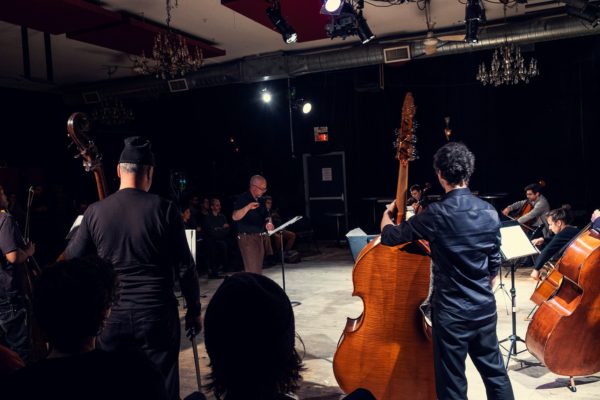 Free concert and discussion co-presented with Groupe Le Vivier
Le Vivier opens its doors during the Journées de la culture, offering workshops, concerts and meetings with artists for free. Come join us in listening to works by composers of today connecting with water and nature, such as the acoustic landscapes of Michel Frigon, Terri Hron, or Sound of the Mountain. It's also an opportunity to enjoy exchanges with the performers and composers, and to discover unusual instruments such as the "trompes sax" of Productions Totem Contemporain played by Quasar Saxophone Quartet, or new ways to play string instruments with Novarumori and composer Cecilia Arditto. Two days to playfully and gently discover new music!
Programme : 
2:30 PM:
Geyser Ghetto – Michel Frigon ; for four saxophones (performed and presented by Quasar)
Distancia de rescate – Cecilia Arditto ;  for four cellos and four contrabasses (performed by Novarumori, presented by Innovations en concert)
4:00 PM:
Nuée – Terri Hron ; for piccolo and mobile devices (performed and presented by Marie-Hélène Breault)
Improvisation – by Sound of the Mountain ; for amplified clarinet and trumpet (presented by Productions SuperMusique)
—

Photo credit : Eightie Trois
This concert was realized with the generous support of the SOCAN Foundation. The participation of Cecilia Arditto is made possible by the support of the Netherlands Performing Arts Foundation.
We acknowledge the support of the Canada Council for the Arts, which last year invested $153 million to bring the arts to Canadians throughout the country.