Ida Toninato and guests
Ida Toninato is a Montreal saxophonist passionate about improvisation and in creating new repertoire for baritone saxophone and electronics. For a number of years, she has actively developed a musical language drawing on methods of producing, attacking, holding and filtering breathing sounds in conjunction with the sound of her instrument.
On November 25th, she will present the extension of her newest work Inside_Dream, a collaborative creative project with choreographer Jason Shipley-Holmes, cellist Jean-Christophe Lizotte, dancer Domonique-Sophie, and electroacoustician Ana Dall'Ara Majek.
"If the sound and movement were contemplated independently one from the other, they were articulated throughout a long process of creation linked by a shared concept, the inside of a dream."
-Ida Toninato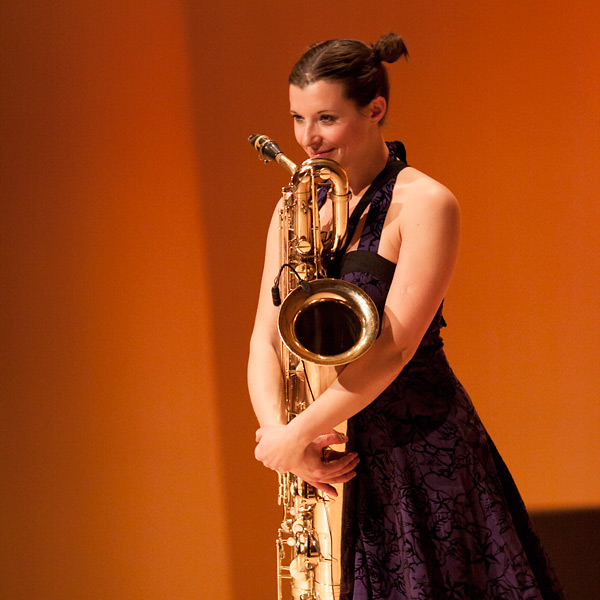 Ben Reimer with Architek Percussion and guitarists Jonathan Barriault and Steve Raegele
Ben Reimer is the first percussionist in Canada to pursue a Doctorate in contemporary drumset performance. He has commissioned new and exciting works for solo drumset by composers such as Nicole Lizée, Scott Edward Godin and Eliot Britton and has been featured on 2008 Centredisc CD "This Will Not Be Televised" featuring works by composer Nicole Lizée and the 2010 release "Pinnacles" featuring works by Diana McIntosh.
Architek Percussion is an exciting young quartet focused on the development and performance of avant-garde, experimental and electroacoustic music. They are actively collaborating with composers from across Canada and the US, and are known for their high-energy performances and creative programming.
Their performance November 25 centres around works written and arranged for this ensemble by Nicole Lizée, one of Montreal's most prized composers.
"The net effect of hearing Nicole Lizée's music, live or on record, is of an uncanny freshness, lucidity, and distinct personality. It is suave in its seduction, alertly suggestive of many worlds, and yet still speaks from only one world, Lizée's." -Musicworks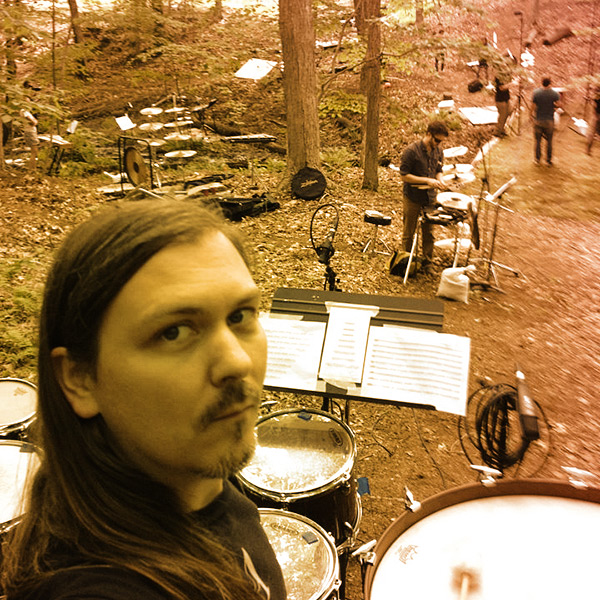 We acknowledge the support of the Canada Council for the Arts, which last year invested $157 million to bring the arts to Canadians throughout the country.