Erin Gee: Swarming Emotional Pianos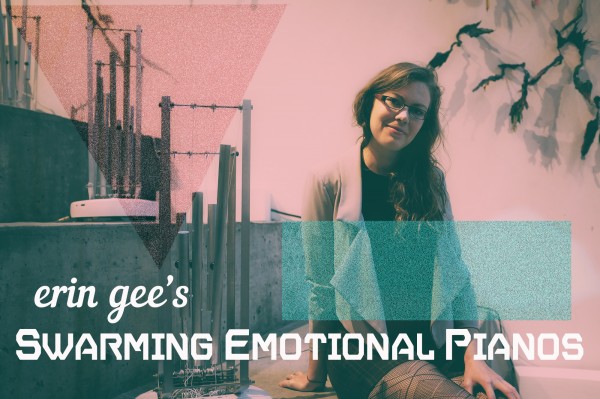 Can robots express emotions through music? Erin Gee searches for the answer in this fascinating project. 
A cybernetic musical performance work that bridges robotics and emotion to create a biologically harmonic chamber music, Swarming Emotional Pianos features a set of mobile robots that each house a instrumental and lighting components. The behaviour and music of these robots is controlled via the emotional biofeedback – breathing, heart rate, sweat glands, blood pressure, and skin sensitive neural activity – of live actors manipulating their emotions. Erin Gee collaborates with Australian neurophysiologist Vaughan Macefield to map this data into meaningful robotic music, movement, and light patterns, reflecting the shifting emotional state of the performers. This performance will feature the emotional performances of Montreal-based actors Laurence Dauphinais and Matthew Keyes.
The Innovations en concert production of this work is supported generously by the Emerging Practices program of the Conseil des arts de Montréal.