Shawn Mativetsky et Xenia Pestova présentent « terre/ground »
co-presented by Studio Naada Yoga.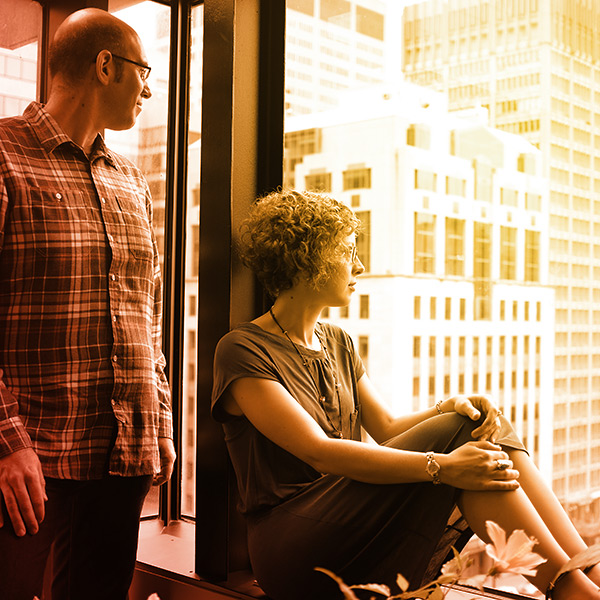 In their duo's inaugural concert, Shawn Mativetsky (tabla) and Xenia Pestova (keyboards) will create an intimate, embodied experience, deeply influenced by the warmth and intimacy of Indian music. Their performance includes commissioned work, improvisations, and traditional music, and brings a fascinating duality to the stage as two different sound worlds, idioms, and traditions meet.
"We have something in common, in that we don't fit into boxes. People like to put each other into boxes, and I think both of us don't really fit. We don't go into this square hole, as it were. This collaboration kind of draws on that." – Xenia Pestova
Program
The Migration of Their Materials* – Tina Pearson
Tabla Solo in Teentaal – Traditional, arr. Shawn Mativetsky
Three Liturgies** – Carlos D. Perales
terre* – Shawn Mativetsky and Xenia Pestova
Something to Say* – Tawnie Olson
Gothic** – Ed Bennett
Sonata in D minor K10 – Domenico Scarlatti
Étude d'après Scarlatti** – Patricia Alessandrini
Metal Jacket – Nicole Lizée
* World premiere
** Canadian premiere