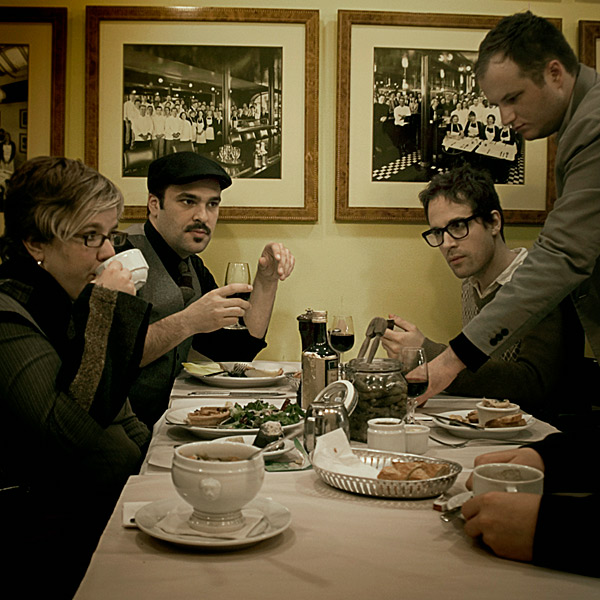 Quartetski Does Tobias Hume – CAM en tournée : Verdun
Captaine Hume's Musicall Humors
Quartetski was formed in 2007 with the goal of rethinking and reinterpreting works by great composers within an improvised context. While staying true to the spirit of those composers, Quartetski uses their compositions as vehicles to discover new musical horizons, creating in the process a mosaic that is equal parts homage and exploration.
After the release of their first album Quartetski Does Prokofiev, an hommage to Henry Purcell, as well as an exploration of Erik Satie's fanciful piano pieces Sports et divertissements, Quartetski now takes on the challenge of reinterpreting the music of baroque mercenary, viola da gamba player and part-time composer Tobias Hume.
Pierre-Yves Martel – viola da gamba, turntable, arrangements
Isaiah Ceccarelli – percussion, objects
Amy Horvey – modern and baroque trumpets
Philippe Lauzier – bass clarinet, soprano saxophone