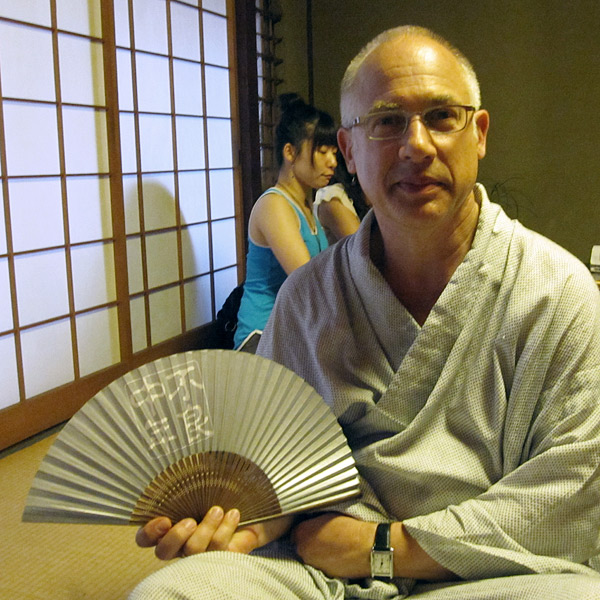 Christopher Butterfield performs the Ursonate of Kurt Schwitters
As a boy, Christopher Butterfield sang in the King's College Choir in Cambridge, U.K. Today, as a musicologist, performer, and composer of international repute, his artistic practice explores realms of mystery and imagination. As a composer, he has had works performed  across Canada, as well as in Finland, Slovakia, France and Russia, and is recorded on the Artifact and CBC labels.  A well-known performance artist, conductor, and adept of sound poetry, he performed the west coast premieres of Boulez' Le Marteau sans maître, Berg's Kammerkonzert and Varese's Ecuatorial , and has toured with the Bill T. Jones/Arnie Zane Dance Company to New York, Boston, Avignon, Paris and Amsterdam.  A professor of music at the University of Victoria, Christopher is an inventor, an experimenter, a quick wit, a font of esoterica, and a humorist of the highest order.
Innovations en Concert is delighted to invite Christopher Butterfield to perform Kurt Schwitters' Ursonate, composed between 1922 and 1932. This classic work of Dadaism creates a vocal musical space which attains a complexity which was truly revolutionary at the time of its creation, and remains a stunning experience today. Not to be missed!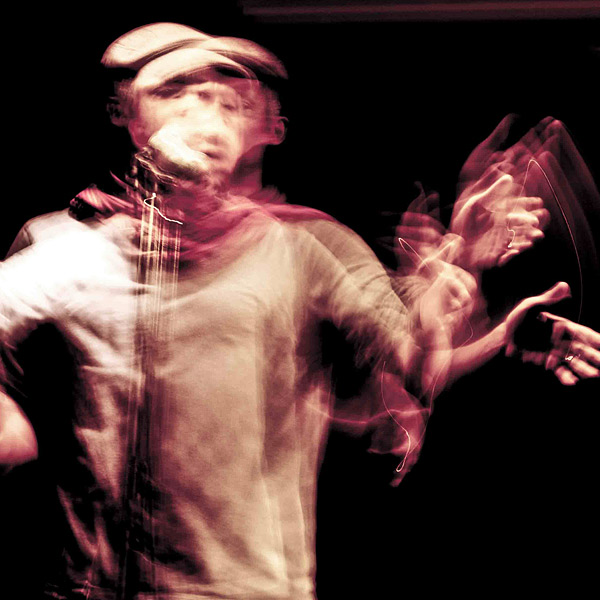 Kaie Kellough
Kaie Kellough is a Montréal word-sound systemizer.  He is the author of Lettricity (Cumulus, 2004), and Maple Leaf Rag (Arbeiter Ring, 2010), which was nominated for the Manuela Dias design award.  Kaie is the voice of one sound recording, Vox:Versus (WOW, 2011), a suite of conversations between voice and instrument.
Kaie's print and sound work is underwritten by rhythm and by a desire to dis-and re-assemble language and meaning.  Kaie's work emerges where voice, language, music, and text intersect.  He blends word-games with sound poetry, dub, and jazzoetry.  He has performed and published internationally. Kaie is presently working on short fiction, on poems that say goodbye, and on a new sound works.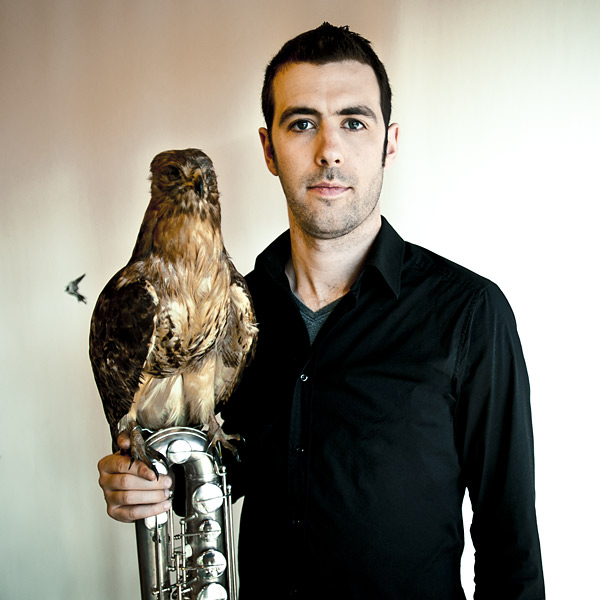 Jason Sharp
Jason Sharp is a Montreal based baritone and bass saxophonist whose sound is a combination of his interests in jazz, contemporary classical, electronic, rock, free form improvisation, and Arabic classical music. Threading these diverse influences together, Sharp has developed a uniquely vibrant sound. He can be heard as a regular member in Mend Ham, Land Of Kush, and the Ratchet Orchestra, and is also a frequent collaborator in Montreal's vibrant improvising community, having shared the stage with Lori Freedman, Jean Derome, and the Ethnic Heritage Ensemble. In addition to his usual collaborators, he has recorded with Matana Roberts, Thee Silver Mt. Zion, and Sam Shalabi.